A perspective from Headspace Group's Managing Director, Fabrizio Nicola-Giordano.
---
As coworking spaces across the UK tentatively reopen their doors, it's an anxious time for operators. Coworking was one of the success stories of the past decade, but how will the market fare in a post-Covid environment?
The coronavirus pandemic triggered a social experiment in home working – on a scale never seen before – breaking down barriers to remote working. From Twitter offering their staff WFH (work-from-home) as a permanent option, to major PLCs re-evaluating the tens of millions they spend on real estate each year, it's clear that the pandemic will be a catalyst for major change.
So, what does this mean for the coworking market, with its focus on shared spaces, short, flexible lease terms, and community culture? Which operators will fair best in this challenging environment? And what opportunities, if any, does this pandemic pose?
It's easy to be pessimistic and the next few months will be extremely difficult. Covid-19 has placed a magnifying glass over the industry, leading to questions around how it's viewed by institutional investors, landlords, and asset owners alike, as well as our customers.
However, a reappraisal of how office space is used, shouldn't necessarily equate to an abandonment of the coworking model.
Customers – from startups to major corporates – will demand more flexibility, more agility, and more support. Clients will want to retain their capital for talent and R&D. They won't want to get tied into long-term leases, spending money on stud partitions, buying furniture, or paying a landlord reinstatement costs. For those operators that have the agility and ability to respond to tenants' changing needs, there is certainly opportunity.
Of course, we're all operating in a challenging environment, but the sector can respond to this challenge. Operational expertise and experience will be key. Risk assessments, increased health and safety audits, new levels of cleaning and sanitization regimes, a greater engagement on general wellbeing, certifications around air quality – all of these will be critical and not something that tenants tend to get with a "traditional" lease.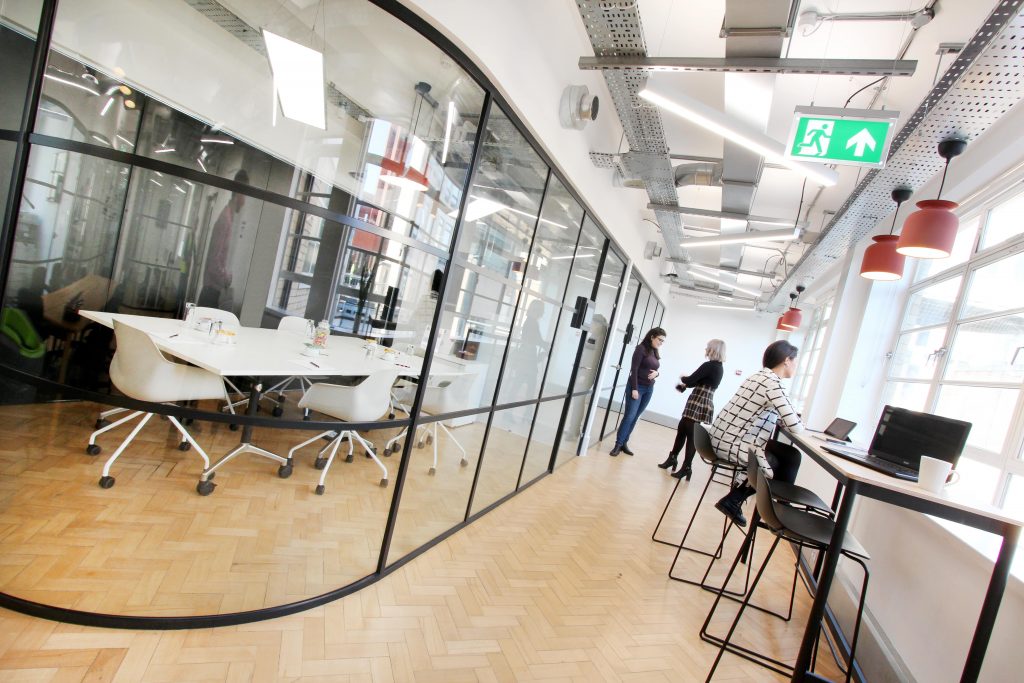 Making changes to shared spaces
We believe that, where possible, spaces should go beyond the standards required by the government guidelines. We've deployed thermal screening devices to our receptions, deep cleaning and fogging across our offices (a similar system used by the NHS and deployed by Transport for London on our tube network), and sneeze screens for reception areas.
We are also offering the option for perspex desk screen dividers for workstations, as well as more personal protective equipment (PPE) for our cleaners, customers, and staff and more use of contactless systems throughout our portfolio.
Exceptional cleaning standards are going to be critical to continued business operations and support around social distancing will also be needed. For example, we are marking two-meter lines on the floor behind key areas in our workspaces that typically have the highest footfall. In food preparations areas, we have sourced single use, biodegradable solutions to limit shared use items, such as crockery, cutlery, glasses, and cups.
We are also instigating new traffic flow systems, recommending people walk on the left-hand side of corridors, stairwells, and rotate around break-out areas in clockwise fashion. We have also made our specialist (in-house) CAD and design teams available to help clients with space planning in their individual offices to facilitate social distancing. Such changes require significant investment and it may be that larger operators are best placed to implement these kinds of measures.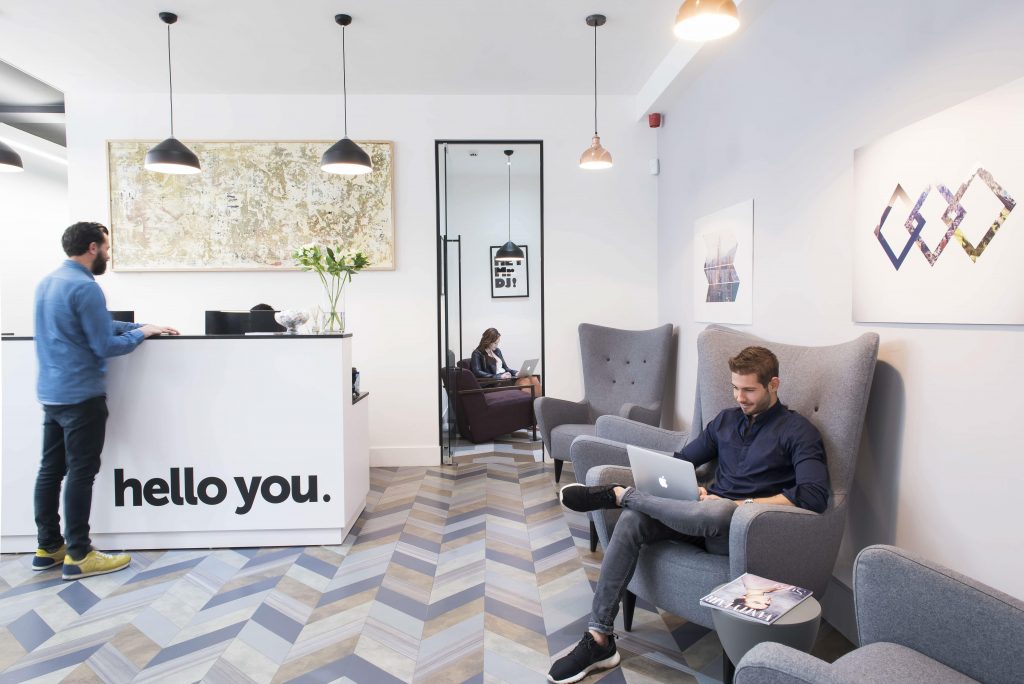 The importance of agility
Operators will also need to be agile and innovative when it comes to the community programs that form an important part of many coworking environments. These give members the opportunity to build their networks, socialize with other like-minded businesses, and be part of a vibrant community.
Prior to lockdown, our community team ran a variety of events, from yoga classes and comedy nights to panel discussions on the business issues of the day, and we've had to quickly adapt. Throughout the lockdown period, we continued to provide a vibrant 'virtual' program with a greater focus on health and well-being to help our customers and staff through this challenging period, and that remains an ever-evolving picture.
Our meeting spaces have now been reconfigured and adjusted to provide more space to allow for social distancing underpinned with even higher hygiene regimes and sanitization products.
All of these factors will likely have an impact on the types of tenants utilizing shared spaces. Reports to date suggest that many people remain reluctant to come into the office and the latest guidelines suggest that hot-desking should be avoided where possible.
We may see a move away from freelancers and hot-deskers and towards larger businesses as a result; however, ultimately, Zoom is no substitute for face-to-face contact when it comes to collaboration, creative thinking and social interaction – those all-important moments that drive innovation. At the same time, now more than ever, tenants will look to operators to take care of the design and safe running of their workspace, so that they can focus on what they do best.
Lastly, as larger companies look to distribute their teams across more spaces to allow employees to work closer to home and enable physical distancing, concepts such as working from near home (WFNH) and flex office hubs (the hub-and-spoke approach, incorporating more local offices, aligned to transport networks and closer to suburban areas) will become more popular.
Infrastructure and amenity creation will be required, and coworking spaces have a key role to play in all of this. We may also see a greater demand for spaces outside of the big metropolitan cities.