The gig economy is taking over the world. Research shows that about 57 million Americans now participate in this dynamic labor market. In less than five years, over 50% of U.S. workers are expected to join the world of freelancers and independent contractors, at least part-time.
The proliferation of gig apps, such as TaskRabbit, Airbnb, Lyft, and YouTube, has created opportunities for ordinary service providers and creators to directly compete with established corporations. For years, these types of online platforms have been hitting taxi companies, hotels, and television networks where it hurts.
These modern workers celebrate the freedom to make money based on output rather than input in order to maximize their economic potential. They also cherish the newfound flexibility to accommodate tasks on their own time for a better work-life balance.
Freelancers and independent contractors take comfort in the knowledge that they are not tied down to traditional nine-to-five jobs.
As the gig economy matures, however, its limitations and implications for our society are beginning to take shape. The market's main actors — gig workers, companies that outsource tasks to self-employed professionals, and policymakers — are all facing unique circumstances, which could imperil the long-term viability of tech-enabled freelancing.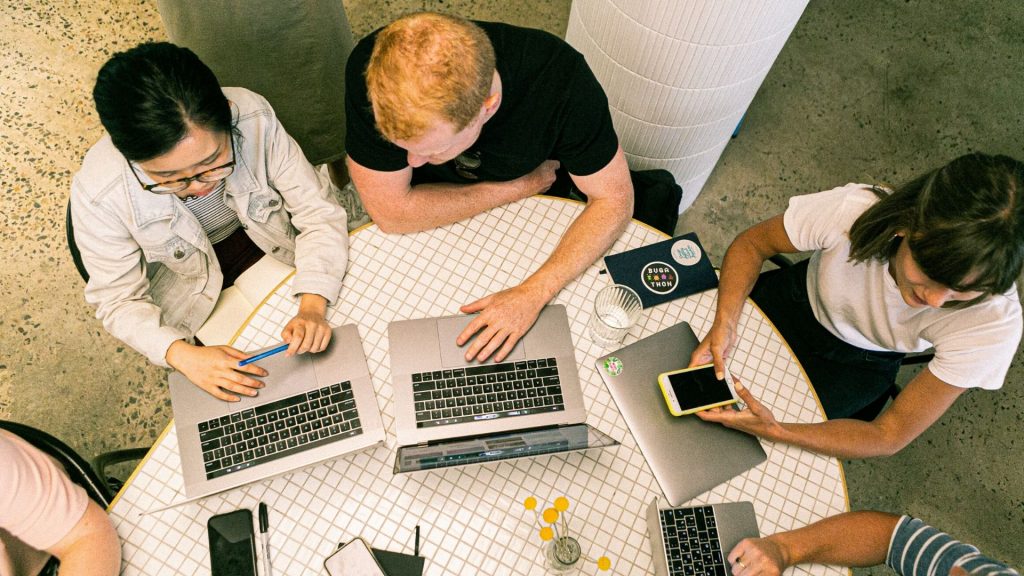 For one thing, gig workers often have to look after themselves. They do not have access to unemployment insurance, employer Social Security contributions, and the other safety nets enjoyed by their permanently-employed peers. 
Moreover, gigs are bound to become more competitive as more and more American freelancers are going full-time. Digital platforms have also unlocked foreign labor markets that were largely inaccessible to most U.S.-based employers in the past. Logic dictates that the deluge of talent from overseas could become a serious threat to the careers of many local independent workers.
Gig work is not a static field. Professionals are perpetually under pressure to expand their arsenal of skills and use new tools in order to stay employable in a labor market where the supply and demand for talent are rarely in equilibrium.
Furthermore, claiming independence from any exclusive affiliation to a single organization entails self-sufficiency. As solopreneurs, gig workers have no access to employer-sponsored seminars, and they must pay for online courses out of pocket.
As one-person armies, they have to wear many hats in order to carry out key business functions, such as marketing and tax compliance, without fail. Third-party online services may offer help in the areas of banking and insurance, for example, to lessen the many burdensome responsibilities of self-employment, but freelancers and independent contractors can't outsource everything.
The globalization of the gig economy is impacting not just the livelihood of solopreneurs but also the operations of small businesses — both positively and negatively. Tiny organizations are turning to the digital labor market to hire competent professionals on an ad hoc basis to keep their overhead to a minimum and to scale up and down more easily. However, supervising remote team members in different time zones who are not native English speakers requires strategy and patience. 
Additionally, the growing gig economy is increasing the pool of American workers that desire temporary work on a permanent basis. The online platforms that serve as intermediaries between freelancers and independent contractors go head-to-head with the companies that actually prefer to have people on staff and groom in-house candidates for future leadership roles. In terms of attracting top-gig workers who command high wages, small businesses find themselves in a pickle since they generally can't outbid large corporations.
Arguably, the only clear winners of this flourishing labor market are the digital platforms that facilitate freelancing and outsourcing. The tech companies behind certain gig channels can get away with almost anything.
Many gig workers, and rideshare drivers in particular, have been asking the government to step in and end the alleged exploitative practices of digital marketplace operators. 
A gig-economy lobby has been actively working to indirectly draft bills in order to institutionalize worker misclassification where practically no basic labor rights are afforded to our fellow freelancing pros. Since 2017, several states have already introduced bills (some of which have been signed into law), which are aimed at explicitly labeling gig workers for digital platforms as freelancers or independent contractors, not as regular employees.
While labor groups may call the apparent collusion among gig-economy giants an unholy alliance, some economists disagree with them. 
One of these economic experts is John J. Horton who, in partnership with Uber, conducted a recent study of the potential effects of raising the hourly rate of rideshare drivers. His research revealed that the economic benefits of such a business decision would be fleeting and minimal. Drivers might be delighted by more earnings at first, but their income would eventually go down due to more competition. Also, the riders would have to deal with higher compensation for drivers, which would, in turn, temper the demand for ridesharing.
2019 has proven to be a watershed year for the gig economy. California passed a law requiring gig workers to finally be treated like regular employees, granting more rights to one million professionals in the Golden State next year.
The passage of California's gig-economy law might cause a ripple effect throughout the country, for the state has a reputation for being America's legislative trendsetter. Powerful forces in the private sector are aware of this, and the first legal action to challenge the new sweeping labor legislation was filed not long after the ink of Governor Gavin Newsom's signature dried.
The moment of truth has arrived — the fate of our gig economy's future is now hanging in the balance. Will freelancers and independent contractors have their cake and eat it too? Or will the business models that helped grow the digital labor market collapse in the end? Only time will tell.